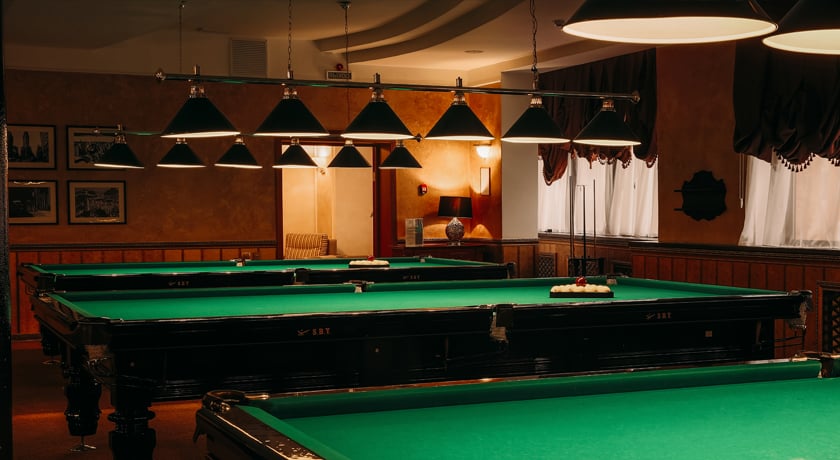 Billiards
All the fans of this man's game are invited to the most comfortable billiard hall in Astana. In our main hall you can enjoy a quality game on three 12-foot tables, as well as try the best meat dishes from our Chef and refreshments from the barman.
Cost of 1 hour is 1500 tenge
On weekdays from 12.00 to 18.00 there is a discount of -50% on in the main hall.
In the VIP hall you can feel at ease with friends and play a game of billiards in a quiet and relaxed atmosphere.
Cost of 1 hour is 3000 tenge
Contacts
Тел: 8 (717) 268 20 20
Тел: 8 (702) 499 31 99
Email: sales@goldmanempire.kz
Request a call